How to order
1. Download the Quotation of LEC Exhibition Hotel in October 2020 (Shanghai) and send the order form to wangqi@huizhan360.com
2. Receive the payment notification email and pay
3. Get the confirmation mail

Contact information
Email: wangqi@huizhan360.com
Tel: +86 15021757884
WeChat: 15021757884

Or, you can scan the QR code through WeChat to book the official recommended hotels!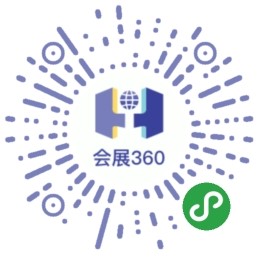 Get to Venue
Show Venue:
Hall 2.1&North Hall NECC (Shanghai) 上海国家会展中心2.1号馆及北厅
Address:
No. 1888 Zhuguang Rd. Shanghai, China
上海市诸光路1888号
Opening Hours:
6-7 July, 9:00-17:00
8 July, 9:00-15:00

By Taxi
> From Pudong International Airport: ~60 km; ~RMB210; ~90 minutes
> From Hongqiao International Airport: ~3 km; ~RMB20; ~10 minutes
> From Shanghai Hongqiao Railway Station: ~3 km; ~RMB20; ~10 minutes
> From Shanghai Railway Station: ~24 km; ~RMB80; ~40 minutes
> From Shanghai South Railway Station: ~23 km; ~RMB80; ~40 minutes

By Metro
> From Pudong International Airport
Take Line 2 and get off at East Xujing Station (Exit 4 / 5 / 6); RMB9; around 2 hour and 10 minutes

> From Hongqiao International Airport
Take Line 2 and get off at East Xujing Station (Exit 4 / 5 / 6); RMB3; around 30 minutes

> From Shanghai Hongqiao Railway Station
Take Line 2 and get off at East Xujing Station (Exit 4 / 5 / 6); RMB3; around 35 minutes

> From Shanghai Railway Station
1) Take Line 1 to People's Square Station, change to Line 2 and get off at East Xujing Station (Exit 4 / 5 / 6); RMB5; around 1 hour and 40 minutes
2) Take Line 3 or Line 4 to Zhongshan Park Station, change to Line 2 and get off at East Xujing Station (Exit 4 / 5 / 6); RMB5; around 1 hour and 40 minutes

> From Shanghai South Railway Station
1) Take Line 1 to People's Square Station, change to Line 2 and get off at East Xujing Station (Exit 4 / 5 / 6); RMB5; around 1 hour and 10 minutes
2) Take Line 3 to Zhongshan Park Station, change to Line 2 and get off at East Xujing Station (Exit 4 / 5 / 6); RMB5; around 1 hour and 10 minutes