The annual licensing industry event is coming! Meet the 2023 Licensing Expo Shanghai (LEC) in the magic city of June!
The Licensing Expo Shanghai (LEC) organized by Informa Markets will be held at the Hall 2.1 & Hall NH of the National Convention and Exhibition Center in Shanghai from the 28th-30th of June 2023. The pre-registration channel for the event has been fully launched. The licensing expo brought together more than 300 exhibitors and 1500+ IP participants. The site area has been expanded to 37,000 square meters, aiming to promote influential animation figures, film and television, cultural art, network literature, entertainment, games, publishing, corporate brands, sports, and many other IP licensing categories. However, it also targets promoting licensees who are brand owners and agents connecting with OEM, ODM, licensors and retailers.

Informa Markets is the world's leading exhibition organizer, and "Licensing International" is an internationally recognized and influential professional industrial association in the global licensing industry. More than 40 years ago, in 1980, the two parties cooperated on their first Global Licensing Expo in the United States. The Global Licensing Expo series developed gaining significant popularity in the licensing market, these include the Licensing Expo Las Vegas in the USA, the Licensing Expo London in the UK, and the Licensing Expo Shanghai in China. After the first Licensing Expo Shanghai in 2017, the two parties have been committed to creating a highly professional and influential licensing business platform for the Chinese licensing market and raising it to an international level.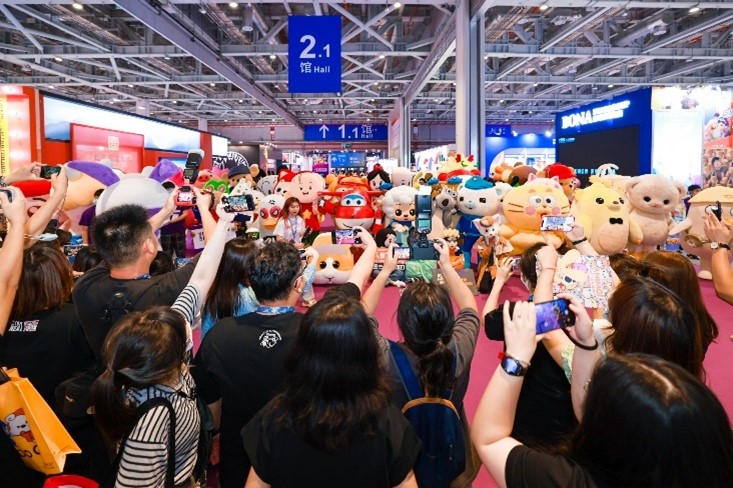 In 2021, the scale of the expo reached 27,000 square meters, with a total of 248 exhibitors and 1,200+ IP participants on site. During the expo of 2023, several special forums will be held simultaneously, including China Licensing Conference (CLC), China Licensing Industry Forum, China Licensing Industry Awards, and other major industrial activities. These will gather major industrial associations, professional media, and industrial leaders, breaking the cross-industry barriers in communication, allowing discussions on the movement and development of the market, and boosting innovation.

As the market pays greater focus on IP licensing, Licensing Expo Shanghai (LEC) launched a trade matchmaking service, satisfying audiences' and businesses' needs for IP matching collaboration, by combining online products with offline exhibitors. The matchmaking service includes features such as "Finding the IP", business matchmaking, VIP Core Buyer Program, etc. This is a platform which allows zero-distance and barrier-free communication and helps brands gain popularity and potentially grow.
Finding IP – online platform
The Finding IP online platform has the main value of providing convenient information retrieval and communication services for IP license owners and those interested in IP licensing. Through filtering categories and keywords, the intended IP can be quickly found and connected to, therefore achieving effective matchmaking between buyers and sellers which boots beneficial cooperation for both.
Matchmaking Service – Limited for the Expo
The matchmaking service allows visitors to book and reserve one-to-one meetings with exhibitors. The purpose is to boost the participation of customers and enable them to obtain more opportunities to learn about different businesses and help them improve accuracy in matching and efficiency in docking and communicating with licensors. These all contribute to the development of the licensing industry. In 2021, 17,894 matchmaking meetings took place, and 6,935 of these have been successfully matched, leading to an enthusiastic on-site atmosphere.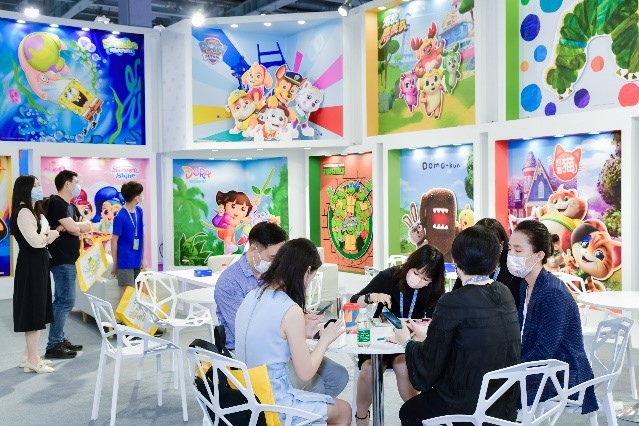 VIP Core Buyer Program – Resource Advantage
With the Core Buyer Program, the organizer team will accompany the OEMs, ODMs, licensees and retailers who demand IP licensing, to visit the expo site. The organizer team will also help visitors in obtaining information about the licensing industry, in learning more about the market, in matching accurately with IP licensors, and in realizing face-to-face talks, thus facilitating effective docking. In 2021, 9 visiting groups were formed, and a total of 219 buyers were present physically on-site, involving those of apparel and accessories, food, outdoor sports, pets, daily cosmetics, commercial real estate, hotels, and other related categories.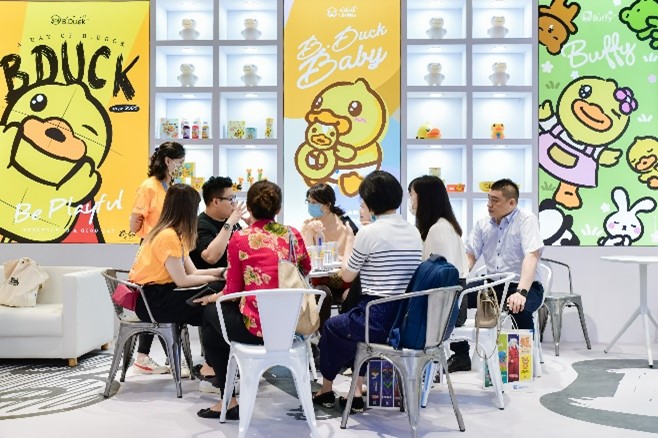 Cultural Museums and Art – Upgraded Presentation
In recent years, China's fashion trend has gradually developed into a popular topic in the Chinese market. After the Spring Festival Gala and the Winter Olympics, an evident wave of the Chinese cultural style trend has set off. In 2023, Licensing Expo Shanghai (LEC), being a professional docking platform for the licensing industry, will upgrade the cultural museum and art area by expanding its site to the NH Hall. The new area will showcase new trends and new content in the cultural museums and art field, through gathering leading cultural and artistical IP owners' resources. Therefore, will achieve comprehensive support to the licensing industry. The development of the licensing industrial chain allows better IP matchmaking services for brand owners to gather resources.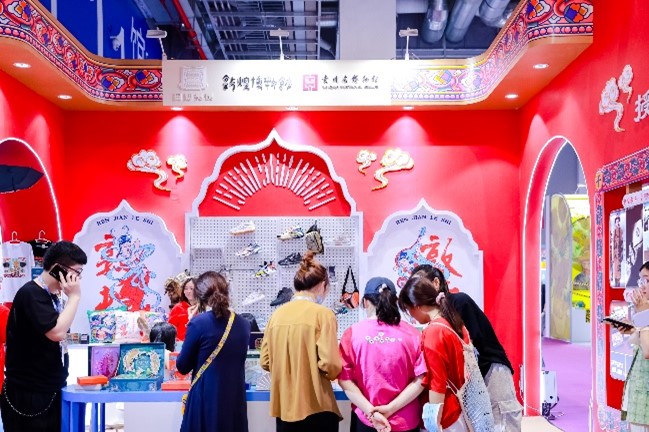 IP brand cross-border zone – Featured display
With increased consumption and consumers' brand awareness, IP collaborations are also becoming more and more popular. IP collaborations have shown unlimited ways of operation standing out with their popularity, and attracting the attention of the new Chinese consuming group, Generation Z. Many brands cooperate with IP licensors to create more exposure and discussions on products, enhancing brand awareness and value.
Licensing Expo Shanghai (LEC) allows exhibitors to accommodate directly at the hall, offering the most convenient service. The IP cross-border area mainly displays popular products in the current consumer market and aims to bring more interesting, creative, and artistic products to consumers and fan groups. Moreover, it boosts the development of different industries, through cooperating with featured displays, including IP figures, artworks, and creative designs.
To learn more about the 2023 Licensing Expo Shanghai (LEC), please visit the official website www.licensingexpochina.com, and pre-register https://lec23reg.licensingexpochina.com/lec-en/?utm_medium=Website&utm_source=PC&utm_campaign=1&utm_content=EN and follow the "LEC Licensing Expo" WeChat public account for free.